Stoptix Bicycle Brake Light
Protection against rear-end collisions. Automatic. Smart.
Daylight visible from over 2 km away!

The only automatic brake light for bicycles that re-calibrates going downhill. Mountain bikers rejoice!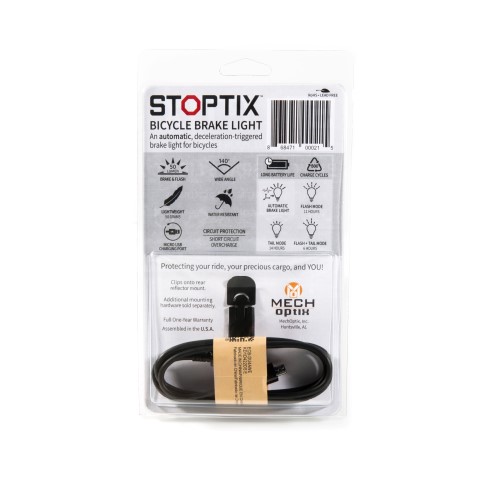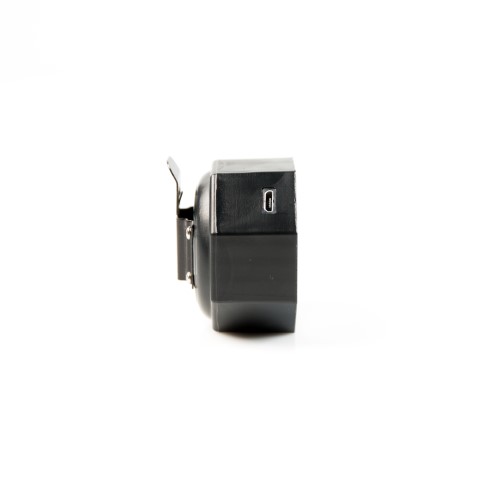 50 Lumen Brake & Flash

Wide Angle 140 degrees Red LED

Long Battery Life

Flash Mode = 11 hours

Tail Mode = 14 hours

Tail+Flash Mode = 6 hours

Battery Indicator (Green)

Flashes 5 times to indicate full charge

Steady on when charging is complete

Flashes slowly to indicate charging

Water Resistant Micro USB Port

Water Resistant Single Button Operation

Lightweight - only 50 grams

Circuit Protection

13-piece Mounting Kit sold separately

Retail Price $69.95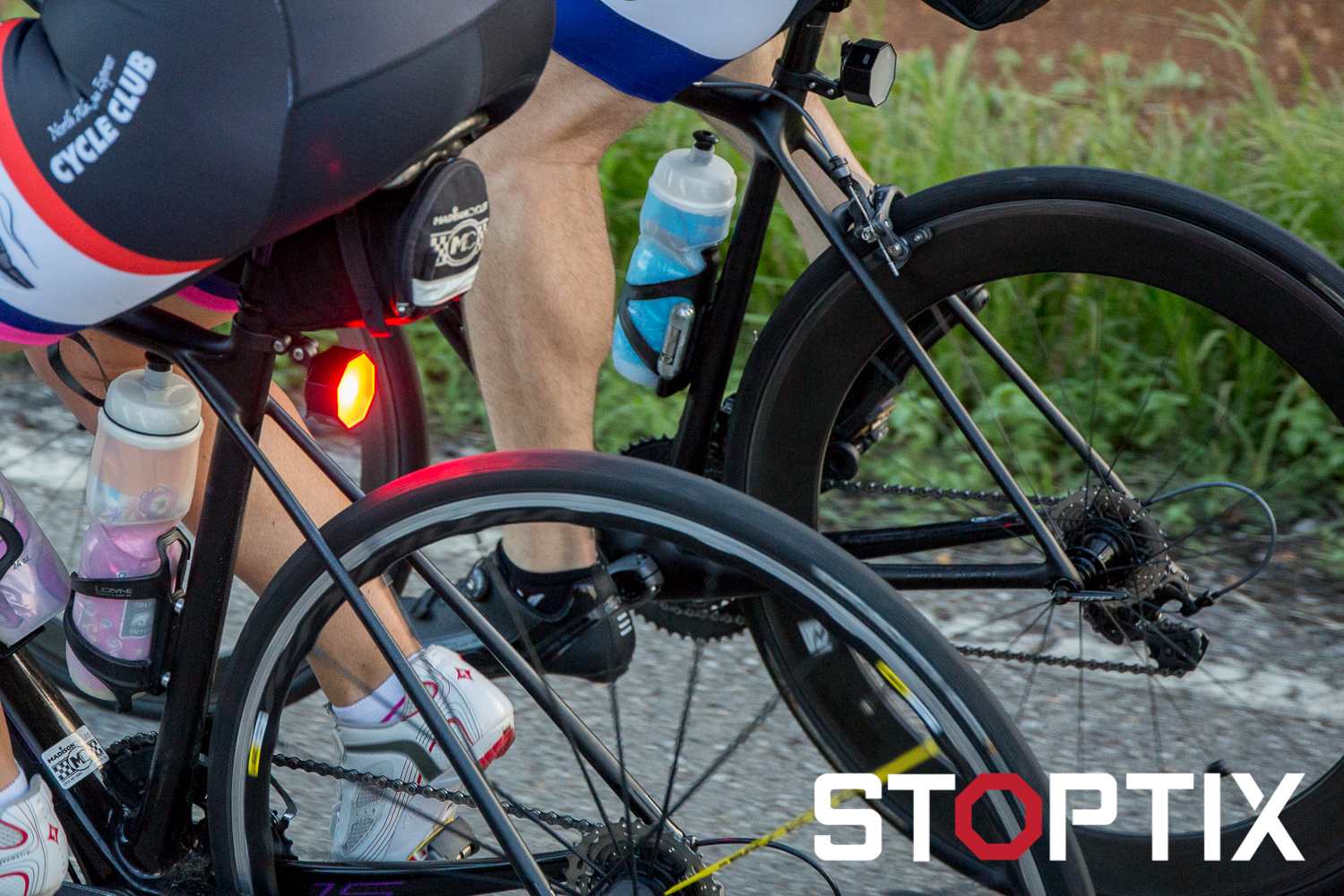 Mount on Seat Post, Struts, or Rear Rack
Several diameters of clamps are included in the mounting kit
How Do We Do It?
You are cycling for fitness, to ride with friends, and escape from the grind. You should be able to look forward to the road ahead of you and not worry about being hit from the rear. You need an automatic brake light that measures g-force and turns itself on when you brake or slow down. Protect yourself against rear-end collisions from other cyclists and vehicles.

We like keeping fast-paced people safe. Our customers liked our Stoptix Automatic Brake Lamp for motorcycles and automobiles and asked if we could make one for bicycles. What a cool idea!
We did and it is unique. Water resistant and rechargeable. And like our automotive lamp, the bicycle light automatically comes on when you slow down or brake, not if you bounce around or are on a bumpy road. Would you like long battery life and a wide viewing angle? We thought so too, so we threw it into the design. We also made it large, even beginning to resemble a motorcycle light to make you more visible -- the more you look like another vehicle, the more other drivers will treat you carefully.
What does the Warranty cover?
Your purchase comes with a Full One Year Warranty. MechOptix's warranty obligations are limited to the terms set forth below:
MechOptix, Inc. ("MechOptix") warrants this hardware product against defects in materials and workmanship for a period of ONE (1) YEAR from the date of original retail purchase.
Does MechOptix ship internationally?
Yes. Stoptix lamps ship worldwide to countries that allow an automatic brake light. Stoptix is designed to meet or exceed stop lamp standards worldwide.
What is the Return Policy?
If you purchase a Stoptix lamp then discover that does not fit your vehicle, please return the lamps for a full refund. We ask that your refund request include the year, make, and model of your vehicle with photos of the original bulb installed. This will help us to expand our Fitment Lookup online.